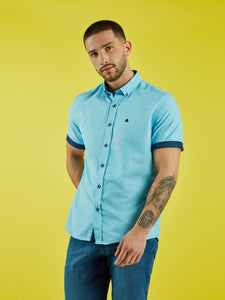 This sky blue shirt from Mish Mash is simply stunning!
Its color evokes a sense of calm and serenity, making it perfect for a day out in the sun or a casual night out with friends. The fabric is soft and comfortable, ensuring that you'll feel great no matter how long you wear it. The shirt is tailored to perfection, with a fit that's both flattering and stylish.
Whether you're looking to dress up or dress down, this shirt is incredibly versatile and can be paired with just about anything. It's a must-have addition to any wardrobe, and once you slip it on, you won't want to take it off!